1. Walk along the Riva Promenade
The "Riva" is the main walking promenade in Split, where locals and tourists alike go to be "seen". The city's palm-lined promenade, with numerous open-air cafes, is a great place to sip a coffee for a long time. When the sun goes down, when the lights come on and lit up the promenade, the port and the Diocletian's Palace, you can enjoy one of the best backgrounds in the city of Split. In the evening, do not miss a long walk along the seafront, definitely recommended, because Split by night is a city full of charm, even more beautiful and romantic than during the day.
2. St.Domnius Cathedral & Bell Tower
The Cathedral of St. Domnius (Katedrala Svetog Duje), originally built as the mausoleum of Roman Emperor Diocletian, has been consecrated later on in the 7th century. Among all the European cathedrals, the St. Domnius cathedral in Split stands in the oldest building, built together with the rest of the original Palace, between 295 and 305 AD.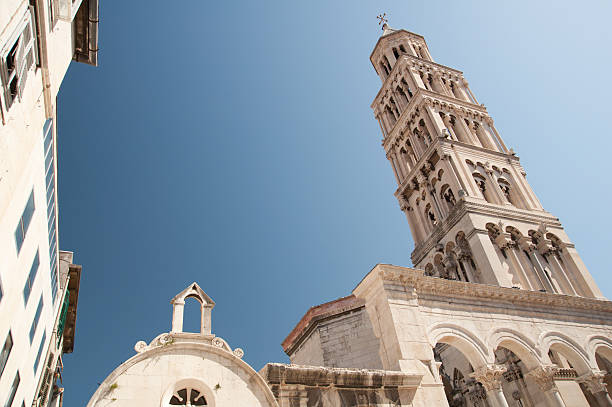 3. Explore Split Old Town
The Republic Square (Trg Republike), is commonly known as Prokurative (the synonym of the portico, being built according to the model of porticos of the ancient Cardo and Decumanus, the two main streets of the Diocletian's Palace). In addition to outdoor cafes and restaurants, it is not unusual to see also children playing football here, even in the middle of summer, with temperatures exceeding 35 C.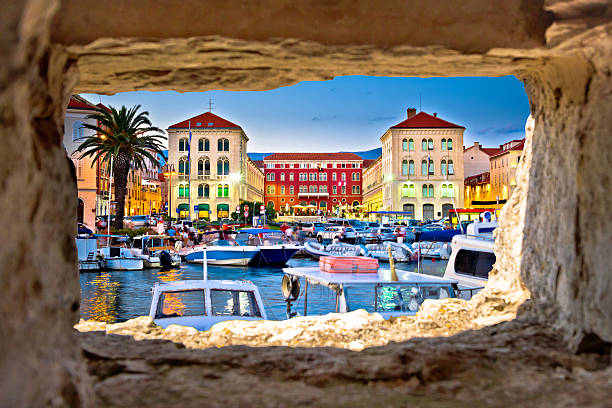 4.Hike to the top of Marjan
Marjan is a hill, a forest, a park and a peninsula, attached to the city center and easily accessible. Marjan, one of the emblems of the city of Split, is also "a beach", with numerous bays and beaches of all kinds (rocky, concrete, pebble, sandy) located underneath the hill, all way around it. Marjan, also known as the "green lungs" of the town, is an ideal place to spend some time, or an entire day, breathing fresh air and simply enjoying the nature.
5. Sustipan
A small cape with a park and steepy cliffs that encloses the city harbour on the South-West is called Sustipan. The peninsula is named after the Monastery of St. Stephen (Samostan Svetog Stjepana), 11th century, the remains of which are still visible by the homonymous church, next to the entrance of the park. The church of St. Stephen (Crkva Svetog Stjepana) is a neoclassical church, built in 1814. In the past, Sustipan was also the temporary accommodation of the Croatian kings, while from the beginning of the 19th century it was the first cemetery outside the city walls. Destroyed in 1962, the cemetery was transformed into a park, which still preserves the original Pavilion, located at the center of the garden. In the shadow of the pines, here you can enjoy a great sea view and the most beautiful sunset in Split.
https://www.split-walking-tour.net/post/top-27-of-split